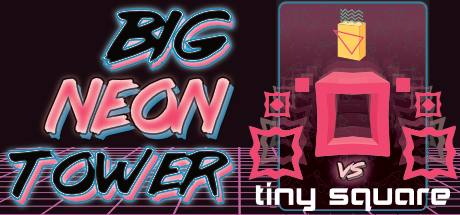 Big NEON Tower VS Tiny Square
Announcing Big NEON Tower Tiny Square
---
The latest entry in the Big Tower Tiny Square series is on the horizon. This time around players will be navigating a NEON themed tower with an all-new look. Get ready to try and save your Pineapple...again.
Get Big NEON Tower VS Tiny Square
Comments
Log in with itch.io to leave a comment.
woohoo! I love these games
Is there any way to keep up with its developement?
I think the best way is just checking the website every hour (or day, if your not as excited as me to play the game) and see if the game has been published.
can you make an ost for your games the music sounds super good and I cant find the music anywhere